What are they?
The Culture Awards - award is sponsored by Emails Nest - are annual Awards given to artists, cultural organisations, performers, designers and marketeers who produce and promote the best creative work in East Kent.
When can I enter?
Well, you've missed the deadline for 2014, but make a note for 2015 so you don't miss out again. 2015 entries will open in Spring 2015.
principal sponsor

I am constantly inspired by the incredible talent and creativity we have in East Kent. There is something quite unique and exciting happening here. It is fast becoming THE place for innovation, imagination and above all else creativity.
Liz Moran
Gulbenkian Theatre
Showcase
Celebrating the work of previous Culture Awards winners and nominees.
ANIFEST
Phenomenal growth in scale, ambition and profile has made Anifest one of the largest events of its kind in the UK.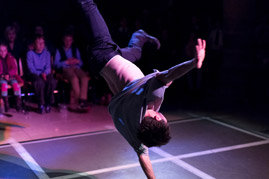 ST MARY'S ART TRUST
With its superb array of state-of-the-art facilities St Mary's has provided an impressive setting for an eclectic range of exciting arts events, bringing in new and enthusiastic audiences.
LUKE JACKSON
Luke possesses an outstanding talent for storytelling, combining wry observation with social commentary to produce something fresh and original.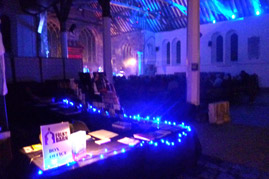 FOLK IN THE BARN
A cultural experience that is always accessible, friendly and appealing to both newcomers and existing fans.
Sponsors
The Culture Awards are presented and managed by Canterbury for Culture, an independent strategic group which represents the views, needs and ambitions of the district's cultural sector. Canterbury for Culture works with key opinion-formers, policy-makers and important stakeholder groups to set the cultural agenda in Kent; improving quality, influencing policy and providing cultural representation.